Yamil Quijada was born in Caracas,Venezuela on the 10th of September 1974, since very small he displayed his passion for music always participating in activities involving singing and dancing events.
In adulthood his interest was focused towards the "afrolatino" rhythm called "SALSA, ….one that he grew up with, on social and family occasions.
At the age of 17 he launches his formal singing career, forming his own group called "Chamos de la Salsa" and performing professionally throught the country.
He then joins the orquestra of Johnny Sotto as a lead Singer. At 18 years of age he is presented with a contract to record a Cd with the orquestra of Federico Jr, called Magia Caribeña…recoding hits such as; Seremos dos enamorados, Hay algo en ti, Me quede con ganas and many more…
After 14 years having accumulated extensive experience in the music industry his name is well recognized amongst famous Latin artists and shared stages with Oscar de Leon, Gilberto Santa Rosa, Willie Colon, Nino Segarra, Pedro Arroyo, Luisito Carrion, Maelo & Charlie Cruz and many others…
Travelling to the Canary Islands – Spain he forms part of Moises Gonzales orquestra "Son iya" performing two of the main tracks of the album "Archipielago", Rumba Callejera & Vivo en un Archipielago, with these songs becoming top hits. Yamil, then establishes himself in Pontevedra-Spain and it is at this time he records his very own first CD called "Mi Camino" ( "My way" ) where he displays his natural talent and passion for singing. His first CD is fully authored and composed by Yamil and it includes songs such as; Mi Oportunidad, Si pregintan por mi, Pa Colombia and
Venezuela...dedicated to his homeland.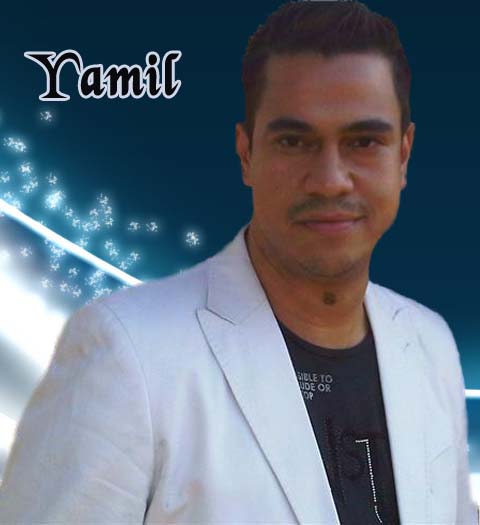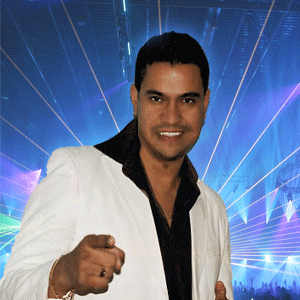 For all bookings enquiries Contact us ... AZUQUITA ENTERTAINMENT official agents for Australia/Asia