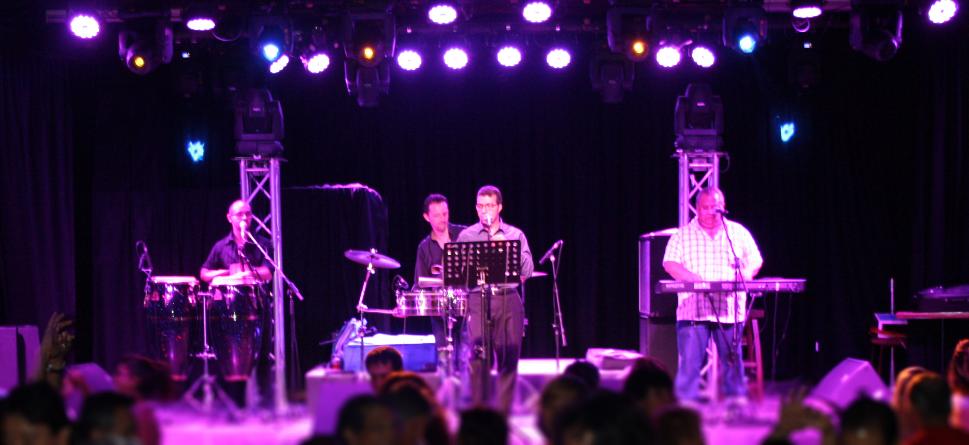 WILSON OROZCO BAND is a 4 piece band. Wilson Orozco,recognized as one

of the top leading voices among the Sydney latin salsa scene,

toghether with of experienced musicians.

Their repertoire consists of a great and varied line up of the best latin rhytms of

Salsa, Cumbia, Merengue and Bachata.

A most professional and popular band that will keep audiences dancing all night long!
Genre: Salsa, Bachata,
Merengue, Cumbia
Band Members:
Wilson - Lead Vocals
Lucho - Paino / Vocals
Garry - Timbal / Drums
Ricky - Congas / Vocals