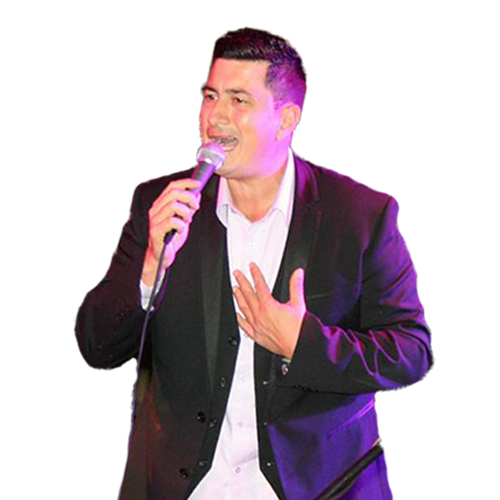 Are you searching for a solo singer to perform at your planned event?
Levin Salaberry is an extremely talented Latin singer who has been performing for many
years as a solo, in duos and various bands.
Adaptable to different event types and venues…Singing at weddings, restaurants,
Clubs or any special occasion… As a solo vocalist, as well as a duo with his sister
Veronica, or as a 4 piece band.
On his repertoire he combines/includes; from romantic songs, salsa, bachata,
energetic latin hits and so on…
He also offers stage performances such as; Tributes to Marc Anthony, Luis Miguel and
Luis Enrique.
His amazing voice together with his passion for singing is sure to be
obvious on stage definitively captivating the audience.