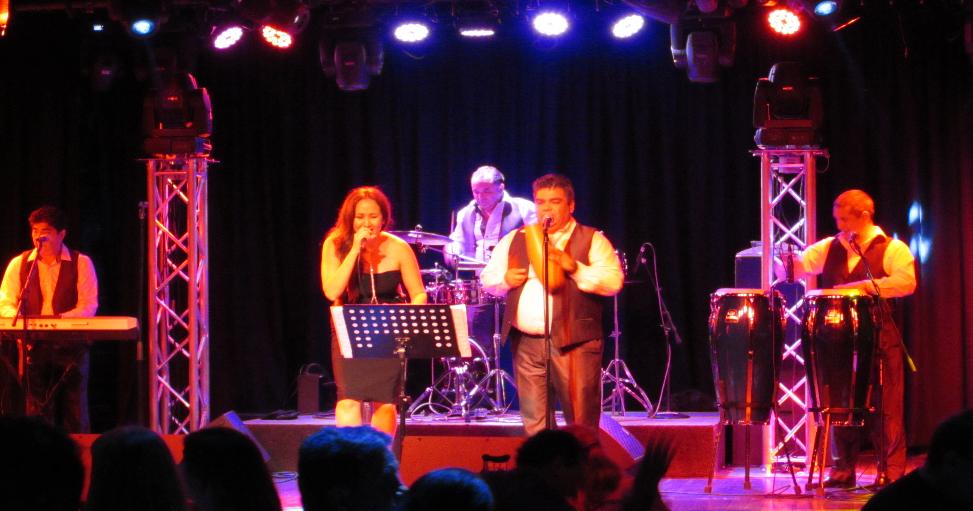 LATIN ADDICTION is a 5 piece band. The members are talented musicians
who are passionate about performing.
Latin Addiction offers an extremely wide and varied repertoire, including;
Salsa, Merengue, Timbas, Cha-cha-cha, Cumbias, Bachatas as well as commercial
ryhthms.
Latin Addiction's combined performance experience leads to a professional and
highly entertaining event.

Genre:

Salsa, Merengue
Cha-cha-cha,
Cumbia, Bachatas,
Commercial
Band Members:

Eleane & Claudio -

Lead Vocals
Marcelo - Paino/Vocals
Washington - Congas
Luis - Timbal / Drums