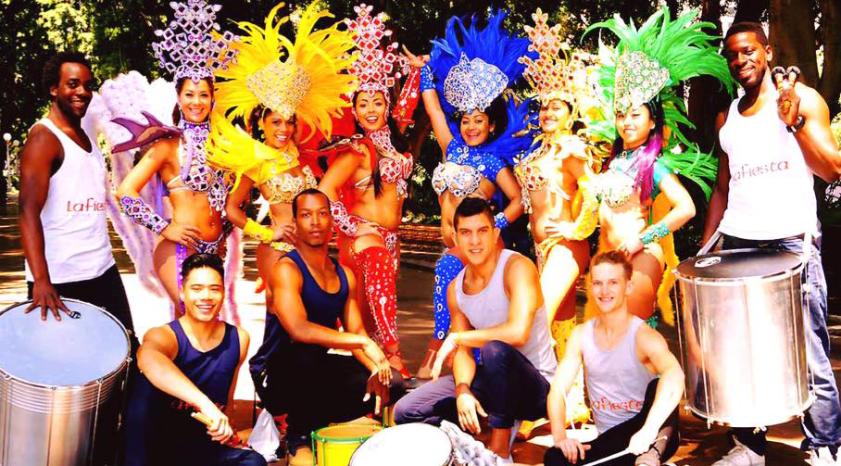 LA FIESTA ENTERTAINMENT offers a variety of World class, high energy, Hot
Latin music and sexy dances -Including Salsa, Brazilian carnival combined
with their extraordinary Martial Art of Capoiera - rolled into one unforgettable
show!... They have not just kept the Traditional Latin elements but they have also
introduced a Modern Flavor. Shows include spectacular dances to irresistible
beats and rhythms from Brazil, Cuba, South America and Latin America.
Some of their performance themes include:
- Brazilian Carnival
- Latin Balllroom
- Cabalesque
- Viva cuba
- Fuego Aregentino
- Fiesta Latino
- Reggaeton
- Caribbean Dream and much more...!
Whether you're looking for wedding entertainment, corporate
entertainment, any type of private function or anniversary,
LA FIESTA ENTERTAINMENT WILL ENTERTAIN YOU!