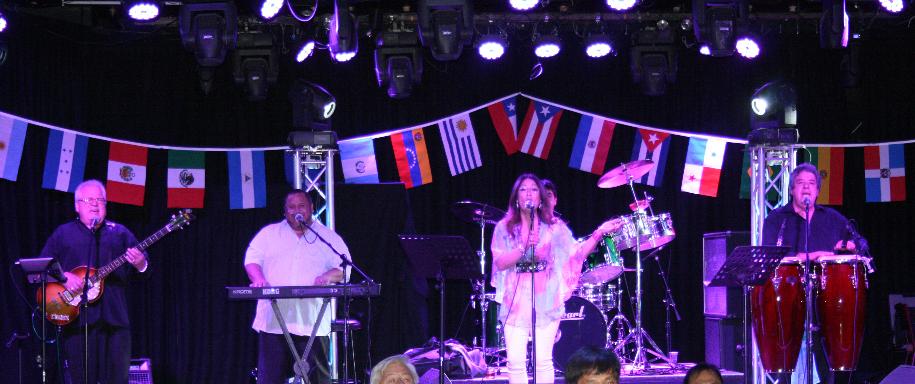 FREQUENCIA QUATRO formed in 1979. A very popular band among RSL and
League Clubs around NSW such as, Canterbury Leagues, Hurstville Catholic Club.
Bankstown Sport,Merrylands RSL Saint George & Marconi Club. and lately at
Wenty Leagues,they havealso performed overseas at the Hard Rock Hotel Bali.
They do covers of popular Latin artist as well as English artists. A versatile band that
plays allthe Latin favourite rhythms.
Genre: Salsa, Bachata,
Merengue, Cumbia
Band Members:


Jackeline - Lead Vocals
Nelson - Bass/Vocals
Marcelo - Congas
Luis - Keyboard/Vocals
Juan - Drums
Juan Carlos - Congas