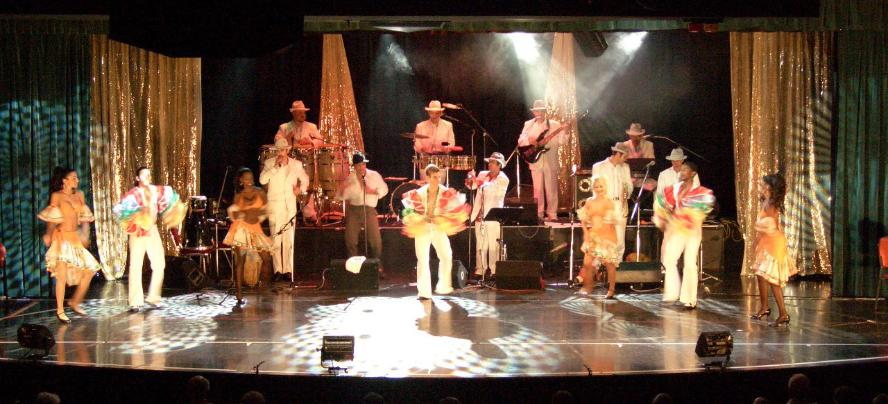 This Traditional Latin Band features Cuban Trumpeter, Composer and Arranger

Armandito Garcia .

Armandito comes from Santiago de Cuba, also known as the "Cradle of Son", with its

connection with traditional styles of Cuban music. He settled in Australia after ten

years touring internationally with the legendary Cuban band Sonora la Calle and
Lady Salsa Show, performing in Europe, UK, Pacific Island, New Zealand and
Australia.

On stage, the band is characterised by a high energy, distinctively Cuban sounds

blend with gifted improvisation, with an authentic repertoire includes all the most

popular and traditional rhythms of Cuba, with original compositions and
arrangements of contemporary Cuban Salsa and Afro-Cuban Jazz, ranging from
Son, Cha Cha Cha, Mambo and Rumba, to "Buena Vista Social Club" style of music.
Armandito y su trovason spontaneously adapt the music to the audience which

makes it impossible not become involved.

Genre: Son, Rumba,

Cha cha cha, Mambo, Salsa
Afro-Cuban Jazz